During home addition prep, one of the first questions you may have is who you'll need to hire. For most home design projects, you'll almost certainly end up hiring several professionals. Let's look at each of the different professionals and the roles that they'll fill in your home addition project.
Planning Your Addition: The Design Architect
When you're undertaking a home addition, you may need to hire a design architect. A design architect creates building plans with best practices in mind, but they're not needed for more basic changes to your home. Design architects are important for tasks such as changes to your layout or space conversions. Hiring a design architect is crucial if you're moving plumbing or gas lines, working on landmark property, or you require building board approval. To find the right one, try to look at the architect's portfolio to see if their style matches yours. 
Building Experts: The General Contractor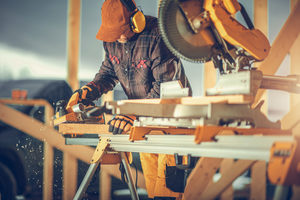 Finding Materials for the New Space: The Interior Designer
Whether you are making big or small changes, you can hire an interior designer to help you find the right lighting, finishes, and materials. They can help you with determining the look and flow of your space, planning for size and style of materials like lighting and windows. Interior designers also assist you with color selection and finishes for your addition that are permanent. They can even customize cabinetry and storage solutions for your specific needs. Additionally, some may even manage the purchase and delivery of these materials, appliances, and other fixtures, taking the burden off of you or your general contractor.
Running the Show: The Project Manager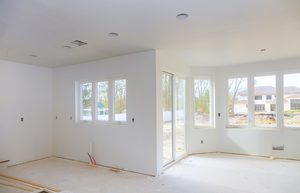 When you're planning a home addition, you'll need a range of professionals to help you through the process. You can hire a design architect, a general contractor, an interior designer, and (should you choose to do so) a project manager throughout. At Drafting Cafe Architects, we can provide these professionals , making your project easier and more organized. Contact us today for a free estimate.