Every home has different spaces that can be repurposed, but have you considered a crawl space conversion? This area is often overlooked, but converting a crawl space into a usable basement is a good idea for many reasons. Consulting an architect and design team that could help reimagine this area into a functional, beautiful space is the best way to ensure your addition remains a good idea for your needs.  
Increased Family Value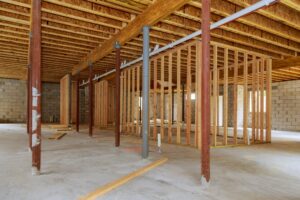 A crawl space conversion is a great way to increase the square footage of your home. Once it's built out, there are many ways that you can use the new space that can benefit your family. You might use it as a rental unit or to house a family member who needs assistance. You can turn it into an entertainment space to host larger groups indoors. An architectural designer can help you get the most out of your below grade space and consider what added value it can provide your family.
Return on Investment
Most homes with a crawl space converted basement command a higher sale price. This addition provides new space for multiple uses while avoiding the heavy tax penalties of an above-ground expansion – depending on your county codes.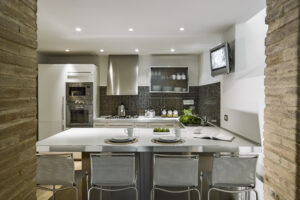 Understanding the Cost Specs
Because basement conversion expenses vary widely based on the project's scope of work and location, a project manager comes in handy throughout the process. On average, converting a crawl space into a full basement could cost up to or over $150,000. In California, costs are typically even higher.
Construction always starts with the dig out, where rocks and dirt are removed, and generally costs around $30,000. Also, most homes have to be raised or braced to start work. This is an additional $20,000 (or more) with extra costs for drainage and plumbing. You should also consider the wall framing, electrical, waterproofing, drywall, flooring, and painting. In all, this is a job for a professional team and not one to cut corners on. You will need an architectural designer, structural engineering, a builder and a project manager to keep everything going smoothly. These are complicated projects and having an advocate working across all the teams will help.
Feasibility
In some cases, it is not feasible to have the crawl space converted. There is some level of risk involved throughout the process as the home is raised or braced, but working with professionals with experience in this area will help. Do not leave this to just anyone. You will most likely need to relocate during the process which may cost additional money.
If you work with an experienced architect who has worked on crawl space conversions, they can make recommendations during the early phases of your project. If you need to make changes along the way, they can help maintain your vision and goals.
A crawl space conversion provides square footage and increased monetary and personal value but getting the right advice from an experienced team is critical. Only you can decide what makes sense for your family and within your budget.