If you're renovating your space into your dream home, understanding the logistics can be overwhelming. Getting your ideas onto paper to create something memorable can be difficult, but tapping into the power of an architect can bring those dreams to reality.
Most people associate architects with commercial entities, never realizing how accessible an architectural firm really is. Working with an architect can save time and money by quickly elevating the process. You'll see how space can be transformed without guessing, which helps set the timeframe, budget, and direction for contractors.
Finding the right architect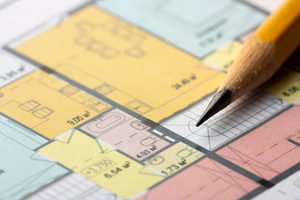 Finding an architect might be easy – it's locating the right one to meet your needs that could be tricky. You can contact the American Institute of Architects in your area, do an online search, or get a personal referral. Once you have at least three selected, there are a series of questions you should be asking to determine if they will be a good fit:
What is their specialization?
This is key. You don't want anyone working on your home when they generally work on commercial or industrial projects. Therefore, the right architect will have experience in residential and home construction. Some of the best architects also offer project management services, including materials selection and daily operations. But beware: some contractors advertise as "design-build contractors" and instead outsource or subcontract to architects. They could offer a design but disappear after turning it over, leaving you to communicate with the actual builder.
Do they complement your style and vision?
You don't want an architect who only wants to design what they imagine your home to be. The right architect will be able to understand your wants and needs,
What are their fees?
How does the architect determine their fees, and what do they charge for? For example, are they charging for the design outright? If not, do they charge based on a percentage of the construction costs? Is there a fixed fee, or is it variable based on the scope of work?
What influences an architect's fees?
Many things can influence an architect's fees, including the location of your home, the size, complexity of the work, the technology they use, their experience and following, changes to the original project, and other variables.
A good architect has a stellar reputation and offers quality in their design. They show creativity in what they do and have intelligent insight into the best uses of space within your home. They can provide several options on how to proceed. Remember, good architects also have great social skills and should communicate well with you and everyone else involved in your project. They have versatility and are available to discuss your concerns when you need to.
Most of all, good architects are able to dedicate time to your project without being overworked and have the experience and certifications to back their work. If you're interviewing architects that don't have these qualities, this is a sign that they won't be a fit for you.  
Need a Bay Area architect? Known as the best architect in the Bay Area, Drafting Cafe is a San Francisco architectural firm specializing in residential additions and remodeling.